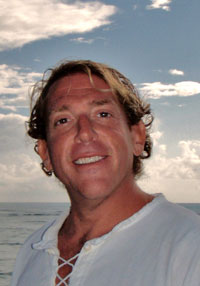 Faculty Member, Medical Writer
Fred is a clinical neuroscientist and medical doctor with a specialty in brain imaging and psychiatry. Fred attended Syracuse University and Columbia University School of Graduate Studies for Molecular Neurobiology. After becoming inspired by work with troubled teens, Fred decided to attend medical school. He graduated from Rutgers, completed pediatric internship and adult psychiatry at Boston University School of Medicine, and completed fellowship in Child and Adolescent Psychiatry at Vanderbilt University.
While enjoying all the successes in life, tragedy struck in 2008, Fred lost his six-year-old daughter to epilepsy. With nothing left to lose, Fred moved to Hawaii with his windsurfing equipment and a desire to explore the aspects of consciousness that mainstream science tends to avoid. While in Hawaii, Fred worked as the Chief Psychiatrist for the County of Hawaii intensive outpatient program and worked closely with the State's Medical Marijuana Movement where he assisted chronically ill patients in obtaining Cannabis for their specific illnesses. While in Hawaii, Fred studied Ho'o Pono Pono (Hawaiian Medicine), Plant Spirit Medicine, Shamanism, and Psilocybin Monotherapy for Trauma among other esoteric alternative treatments.
In 2012 Fred began his work using Remote Based Computer Assisted Cognitive Rehabilitation to treat clients all over the world without having to leave the tropics. In 2013, Recently Fred filed a patent for a Cloud Based, Machine Learning, EEG reading assistant under the Corporate Entity, Myneurva Datasystems. Dr. Starr also serves as science advisor to Neurella Laboratories and acts as Clinical Data Manager for the Painqx Project.
Dr. Starr currently lives in Dominical Costa Rica with his wife and three daughters. He is an acting board member of Kabe International School, a Progressive Dual Language Problem Based Learning Institute.