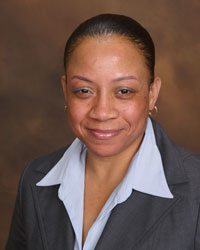 Director of Operations
Tanesha Bruce-Owens is a board-certified acute care nurse practitioner with over 18 years of clinical and educational experience in the field of nursing. Her clinical and educational expertise stems from working in areas of internal medicine, cardiology, medical-surgical, and critical care nursing.
For more than 10 years, she has served as a hospitalist for a major regional medical center in Central New Jersey.
She has developed strong leadership and mentorship skills while working as a nursing supervisor in a LTC/Acute Rehab facility and while precepting Nurse Practitioner students.
Tanesha continuously strives to promote and foster learning, confidence, leadership, and teamwork among healthcare professionals. She is well-known among her peers, friends, and family for her steady commitment to making a difference in the healthcare field.
She is the co-founder and Director of Operations of Nursing Success and P&O Global Educators, a company which offers online educational programs and live seminars for healthcare professionals.
Tanesha received her Bachelor's degree of Science in Nursing from Seton Hall University and a Master's degree of Science in Nursing from Rutgers University. She is also a member of Sigma Theta-Tau International Honor Society of Nursing. Tanesha loves life and caring for people and hopes to touch the heart of everyone she meets.