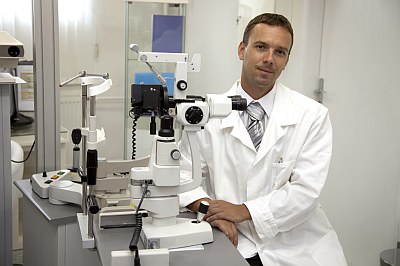 The Federal Motor Carrier Safety Administration FMCSA is proposing to ease its standards for granting exemptions to driver vision requirements. In a December Federal Register notice the agency announced it is seeking comments on a plan to shorten the amount of experience required for a driver to obtain an exemption.
Under current rules, the agency considers exemptions on a case-by-case basis for drivers who have three years of intrastate experience immediately before the application. The drivers are required to meet numerous other standards, including no suspensions, citations or convictions for a serious traffic violation.
Now the agency is considering a couple of options to ease this standard, based on research showing that the collision rates of visually impaired drivers are no higher than those of non-impaired drivers. One option would be to require just one year of experience, rather than three. The other would be to remove the experience requirement altogether.
According to the Federal Register notice, FMCSA proposes changes to the eligibility requirements for the agency's Vision Exemption Program. Obtaining an exemption enables an individual to operate commercial motor vehicles (CMVs) in interstate commerce without satisfying all of the prescribed vision standards. The agency has determined that these proposed changes in the eligibility criteria and conditions for the Vision Exemption Program will continue to ensure a level of safety that is equivalent to, or greater than, the level of safety maintained under the existing criteria.
The FMCSA's primary mission is to reduce crashes, injuries, and fatalities involving large trucks and buses. Under the provisions of federal law, the FMCSA is authorized to establish minimum medical qualification standards for drivers of CMVs; the agency established a number of physical qualifications for drivers including vision.
The current vision standard pertains to acuity (the ability to see at a distance), field of vision (the ability to see peripherally), and the ability to detect and distinguish colors. Specifically, the law states that a person is physically qualified to drive a CMV in interstate commerce if that person has: (1) distant visual acuity of at least 20/40 in each eye without corrective lenses or visual acuity separately corrected to 20/40 or better with corrective lenses; (2) distant binocular acuity of at least 20/40 in both eyes with or without corrective lenses; (3) field of vision of at least 70 degrees in the horizontal meridian in each eye; and (4) the ability to recognize the colors of traffic signals and devices showing standard red, green, and amber.
The basis for this change is derived from the Medical Exemption Program Study by Cambridge Systematics, Inc., which found the following:
• The collision rates of visually impaired drivers in the Vision Program were not higher than non-impaired drivers in the control subset over the previous three years;
• Compensatory viewing behavior is developed in order to mitigate visual loss; and
• Monocular commercial drivers did not have significant differences in the performance of tasks involving safe operation
FMCSA proposes to change the current signed driver's statement criterion. Rather than rely on a driver's statement, FMCSA proposes that the driver undergo an examination by a medical examiner and receive a Medical Examiner's Certificate declaring that the driver is physically qualified to drive if the medical certificate is accompanied by a Federal Vision Exemption. This change would be consistent with the FMCSA Diabetes Exemption Program and the current Medical Examiner's Certificate. The Medical Examiner's Certificate has a check box for the Medical Examiner to indicate that the certificate must be accompanied by an exemption or waiver.Mar<
The agency is accepting public comment on the proposals. Comments must use the docket number FMCSA-2013-0097 and can be made via:
Federal eRulemaking Portal: regulations.gov
Mail: Docket Management Facility, U.S. Department of Transportation, 1200 New Jersey Ave. SE, West Building, Ground Floor, Room W12-140

Hand delivery: Same address as above

Fax: 202-493-2251